Promote employee health and wellbeing beyond the 9-5
Tailored wellness support and resources for your team members, from Monday to Sunday.
App available 24/7 | Interactive solutions | Led by experts
Making a real difference in wellness at work
OptiMe is an employee wellbeing initiative proven to create a lasting positive change – for teams, management, and everyone in between.

As part of your internal HR function, we give employees the tools to thrive within and outside the office. The app features 24/7 access for help on the go, from counselling sessions to healthy grub recipes (and so much more).

Discover a new approach to workplace wellness with OptiMe today!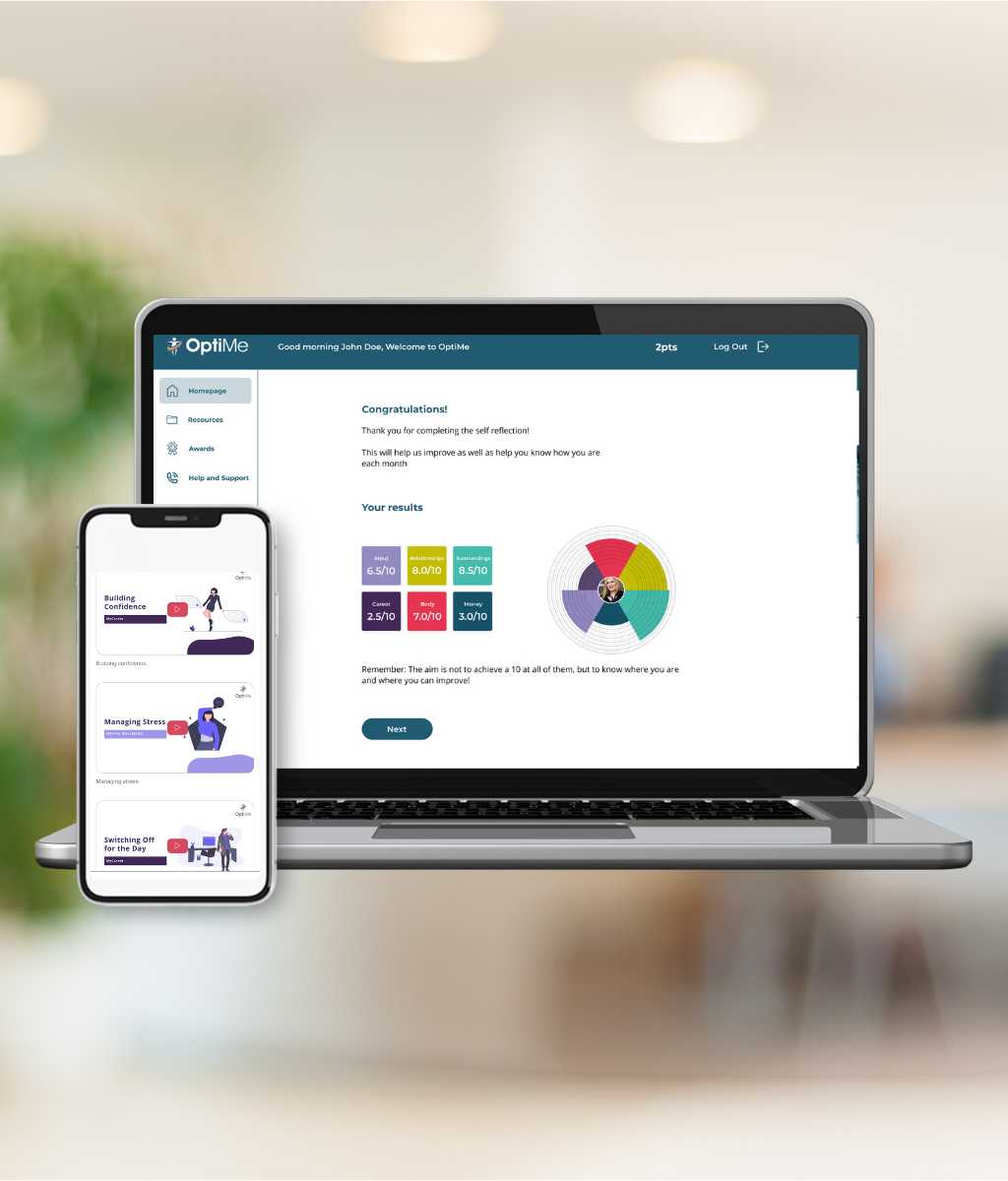 Employee health and wellbeing: it's what we do
The OptiMe app is guided by our 6 pillars of employee health and wellbeing: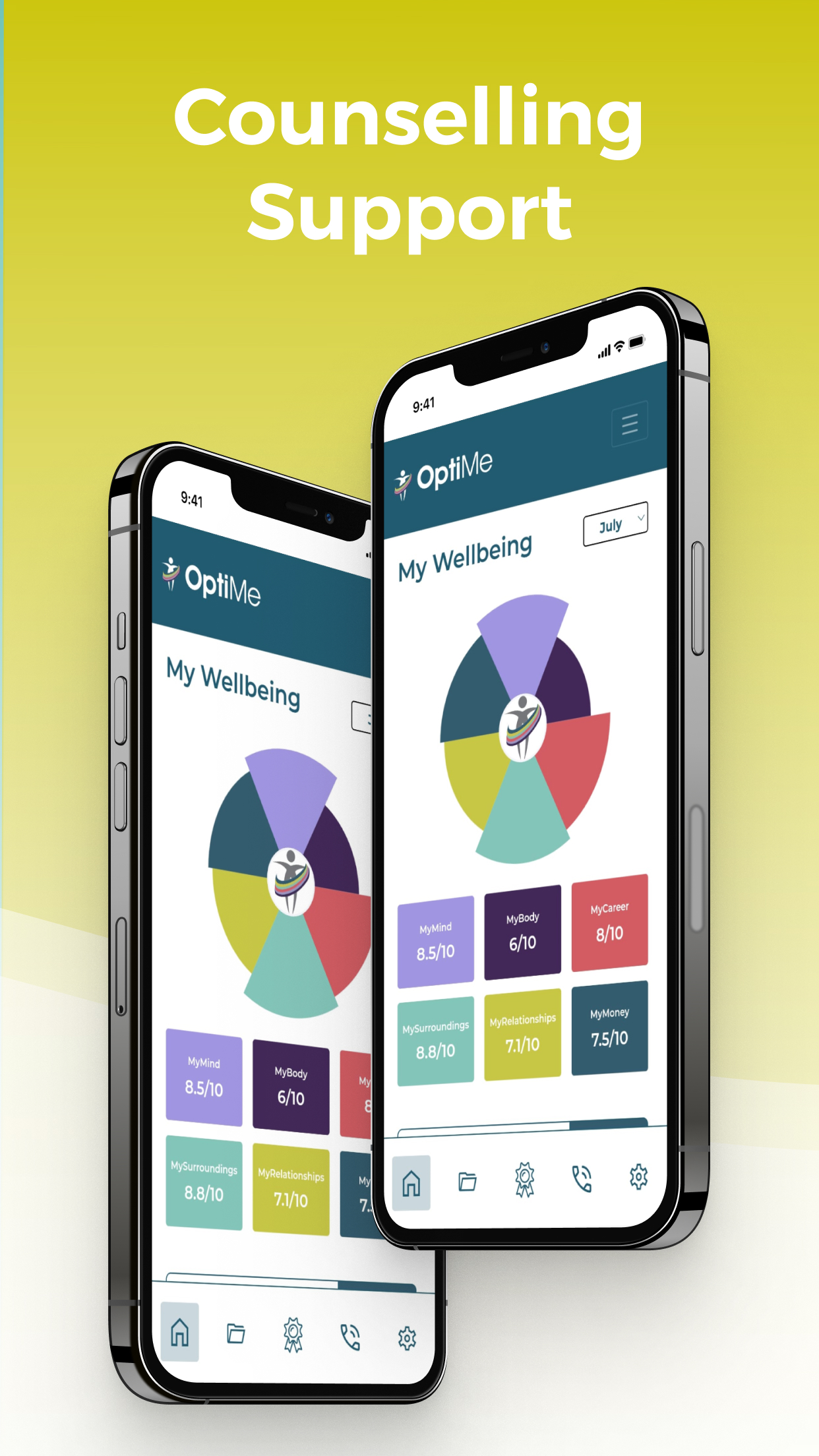 Secure and personal account
Private login to a company-branded dashboard. Set personal goals, monitor access, access relevant content, and receive counselling.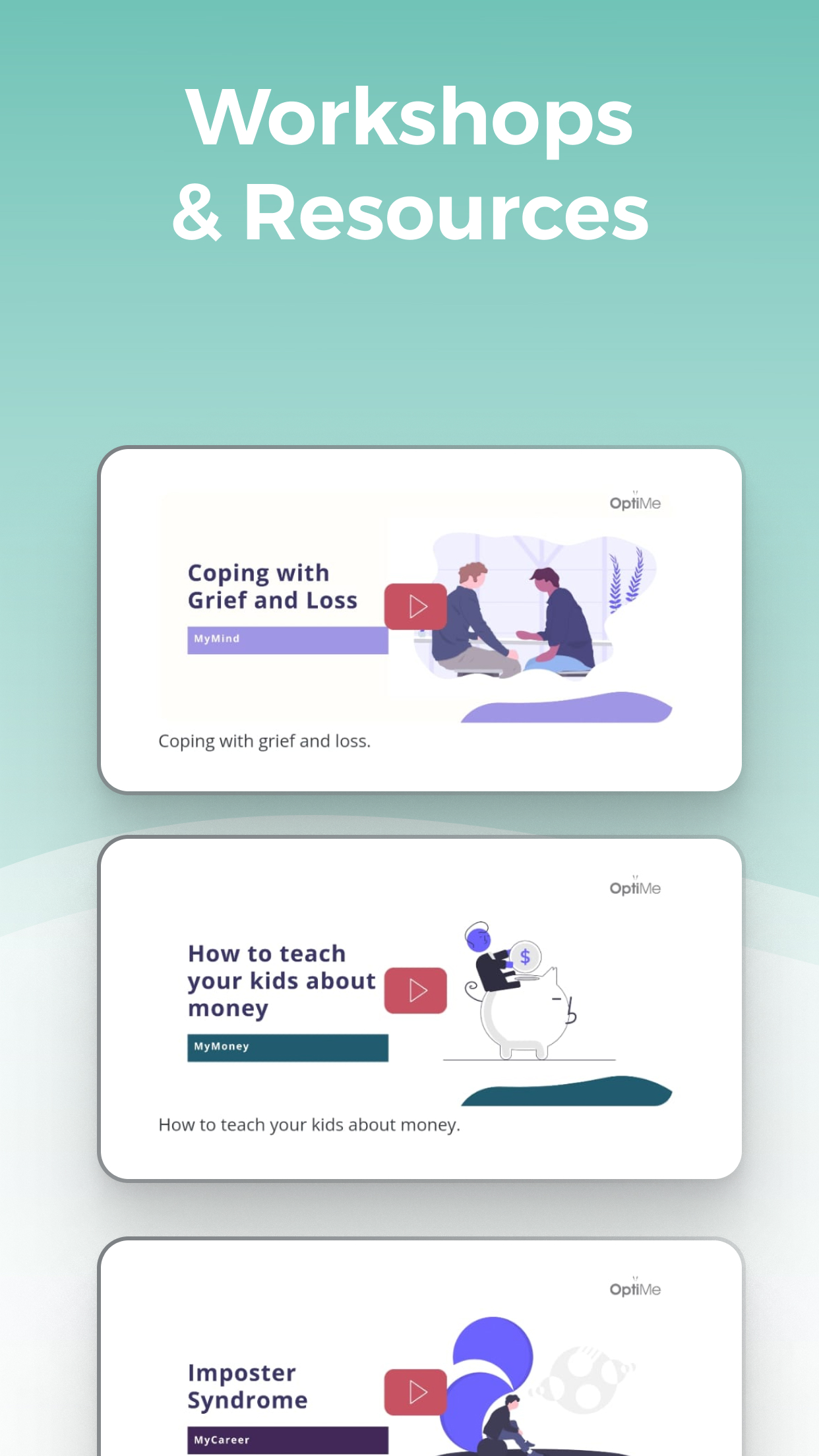 Play-and-pause workshops
Pre-recorded workshops and resources developed by leading experts in mental and physical health, careers, money, and more.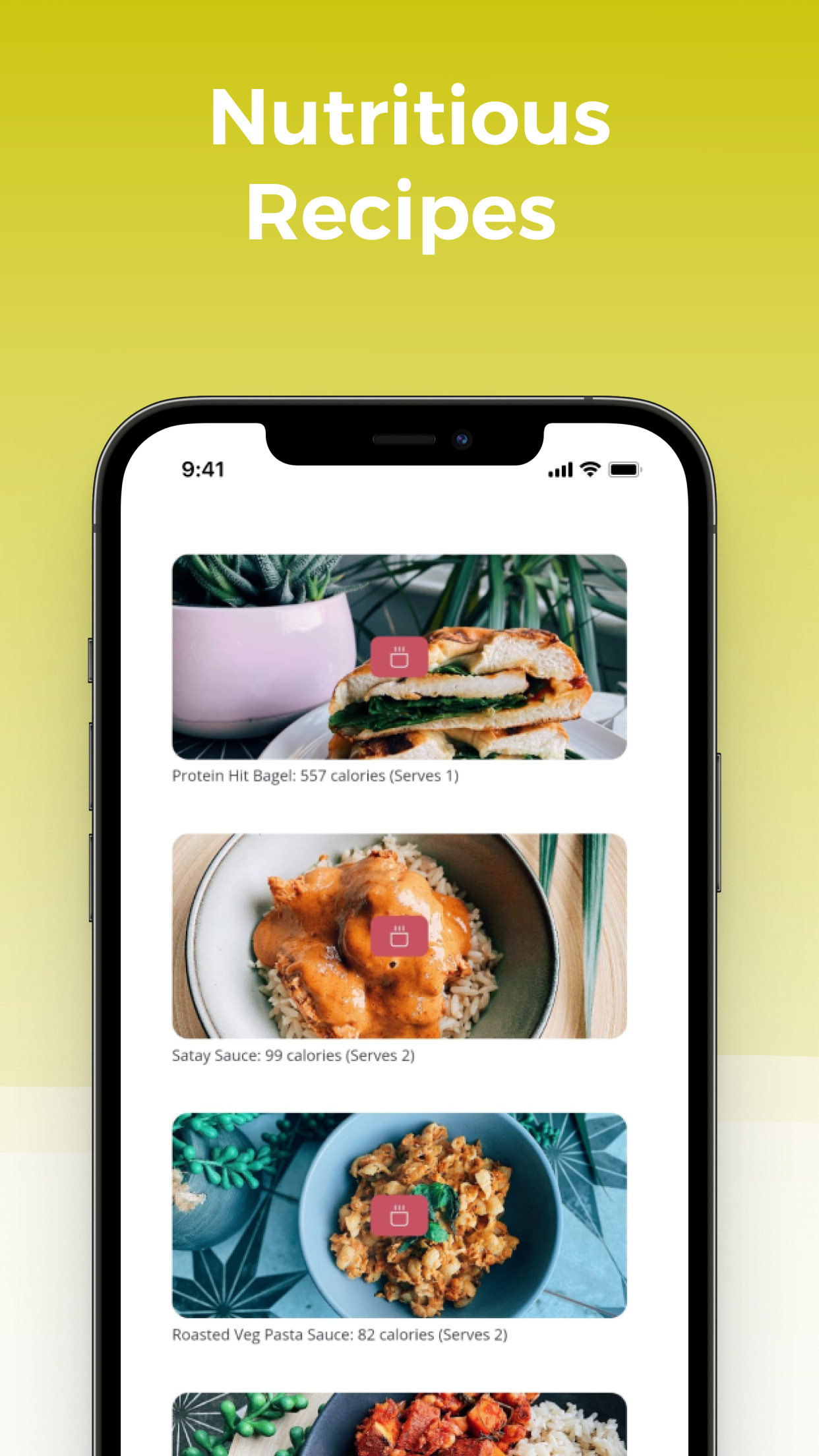 Nutrition-packed recipes
Simple and affordable dishes for every diet, including vegetarian, vegan, and gluten-free. A tasty meal for even the busiest of schedules.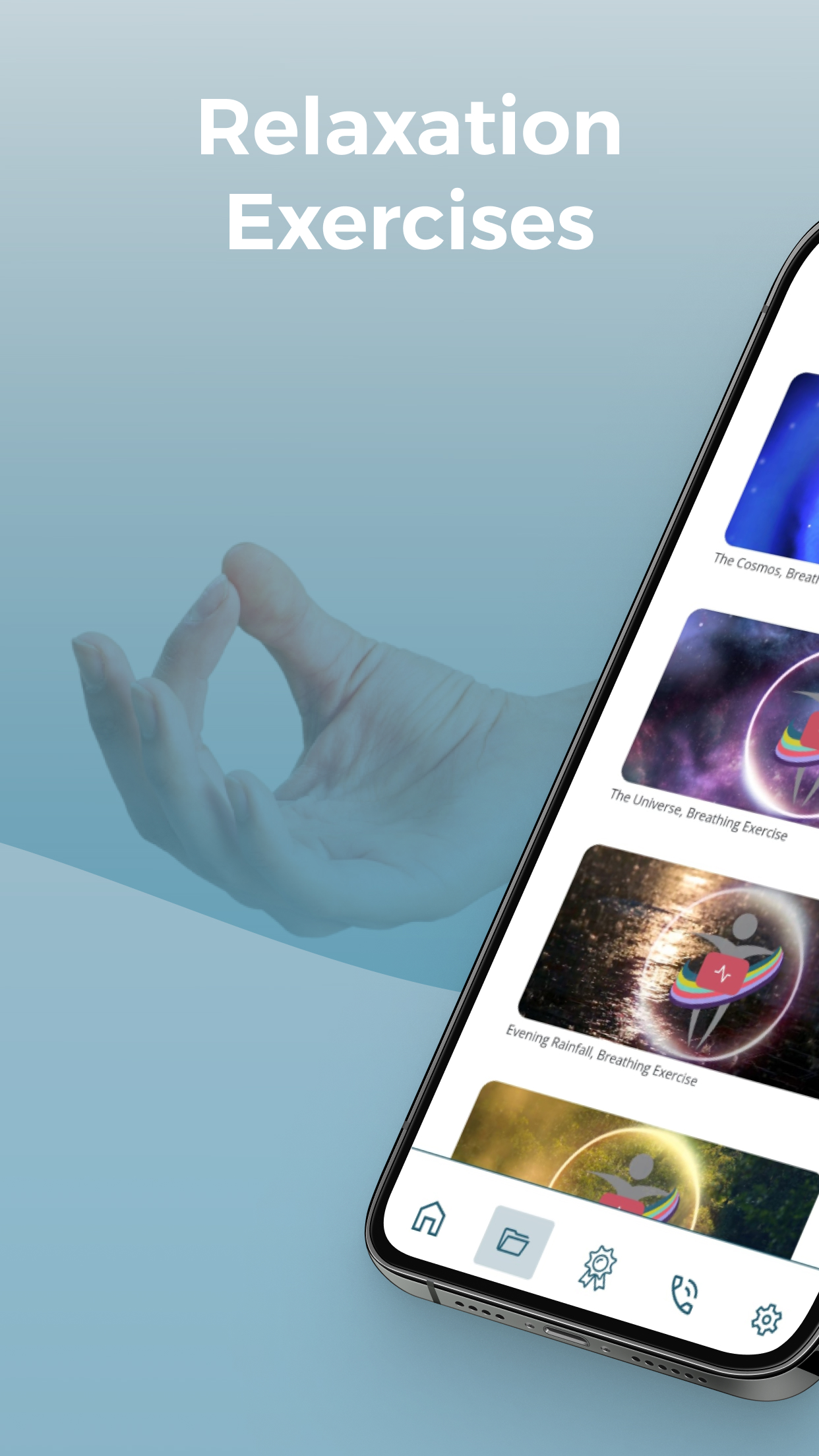 Relaxation pick-me-ups
Quick daily exercises that focus on mindfulness and self-reflection. Proven to enhance mental wellbeing, boost productivity, and inspire calm.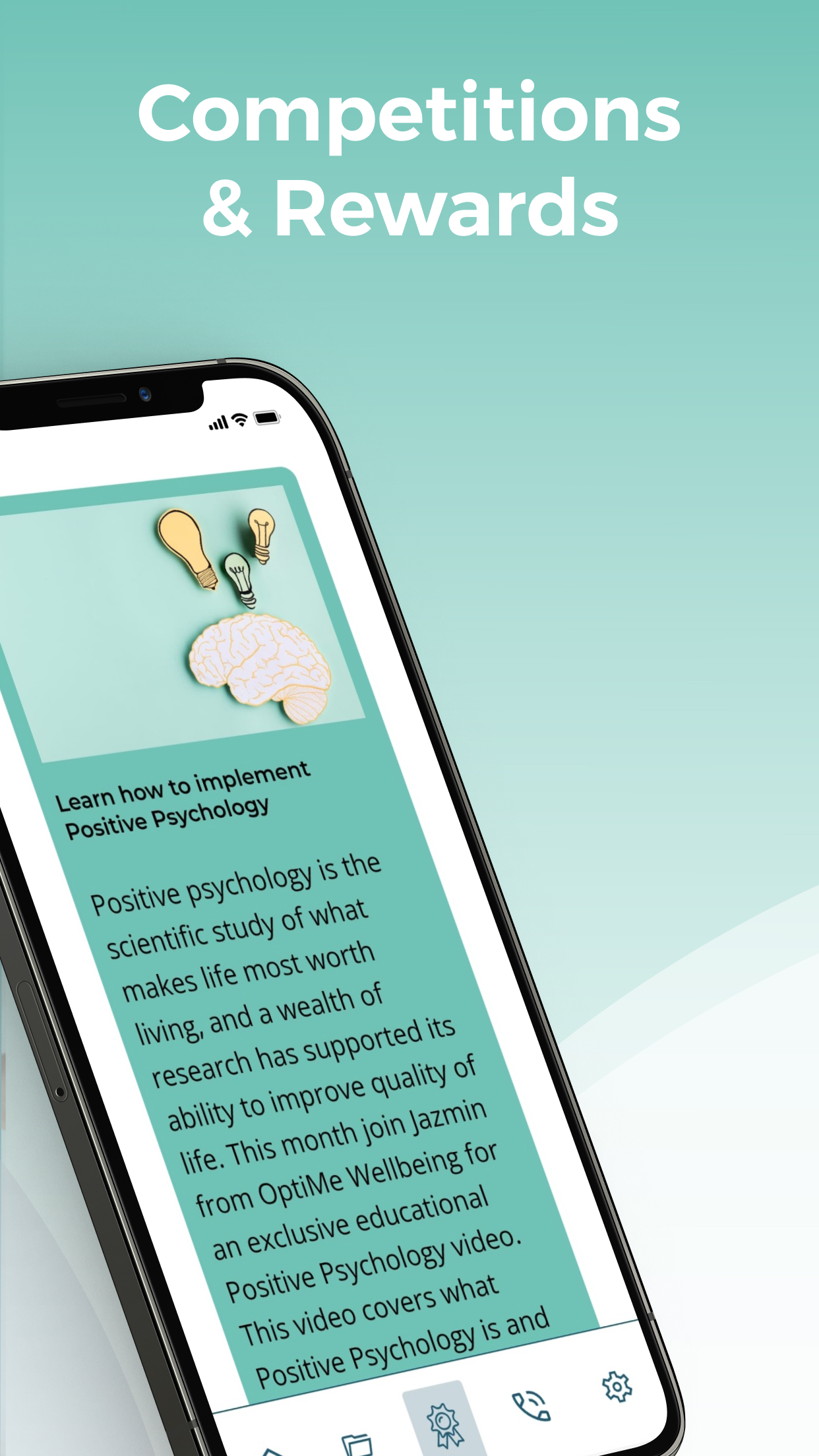 Exclusive platform perks
Personal points system, plus competitions and prizes. A few extra incentives for those actively using the OptiMe employee wellbeing initiative.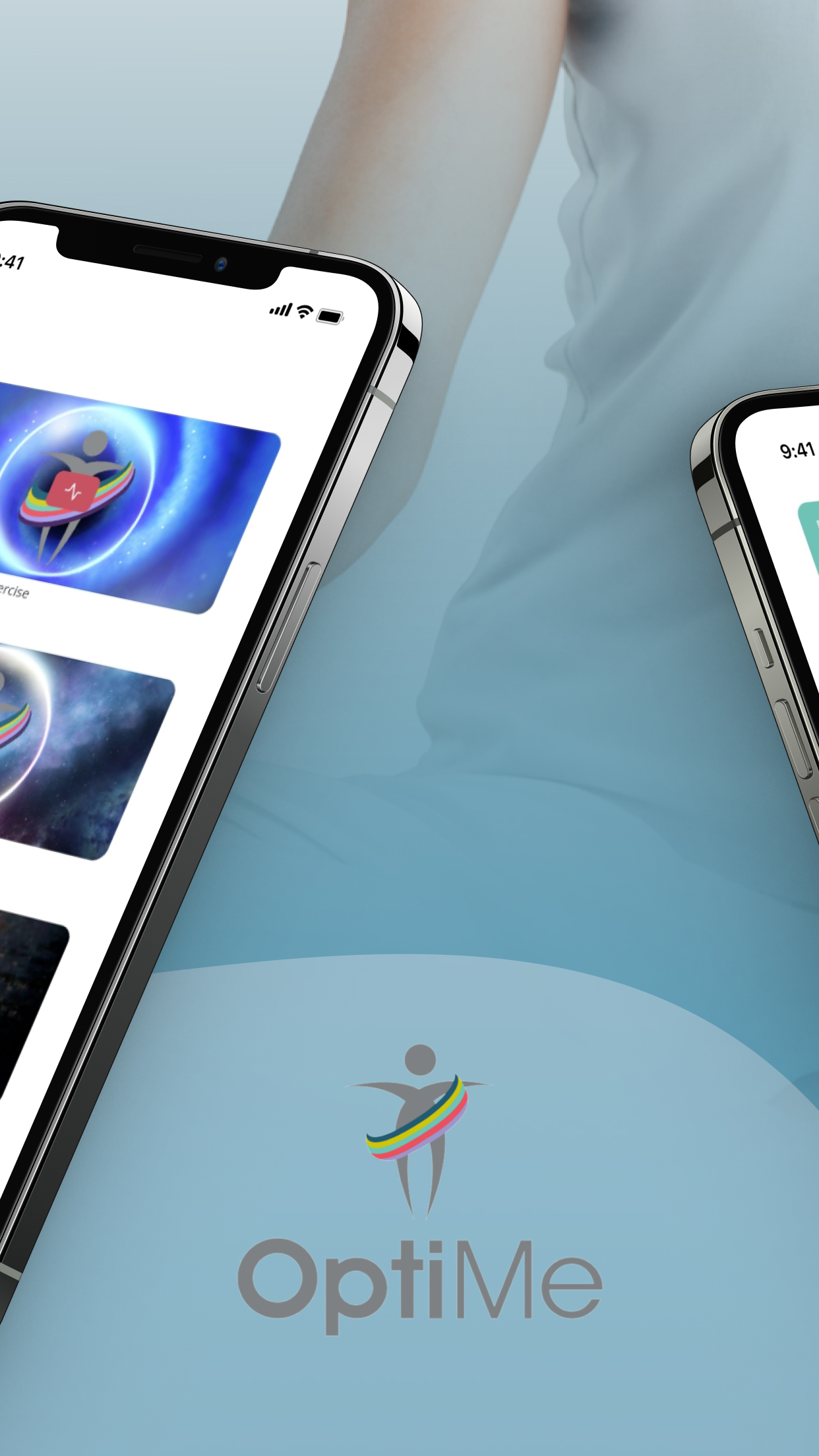 Anti-burnout exercises
Engaging tasks focusing on mental health and wellbeing in the workplace. Designed to reduce stress far before it reaches the tipping point.