Resources You Need. Just a Click Away...
OptiMe is a valuable addition to any HR department. By joining our exclusive community of HR professionals for free, you will receive monthly workplace wellbeing guidance, regular specialist wellbeing resources and first access to our offers.
You can access our free range of resources below, just click to download a copy for your organisation.
'Take A Break' Campaign Posters
Are you regularly encouraging your team to take their breaks? Studies have found that breaks can reduce and prevent stress, which helps maintain your team's performance – and with these posters your team are sure to never miss a break again! 
Your 2023 Workplace Wellbeing Planner
Stay up to date with the year's upcoming health and wellbeing awareness occasions, and plan your company campaigns for the year, all wrapped up in one convenient document.
My Wellbeing Action Plan: for individuals and teams.
Looking for a simple way to boost your team's wellbeing? Check out our wellbeing action plan (it's useful for both individuals and teams) to help you set your wellbeing goals and stay on track!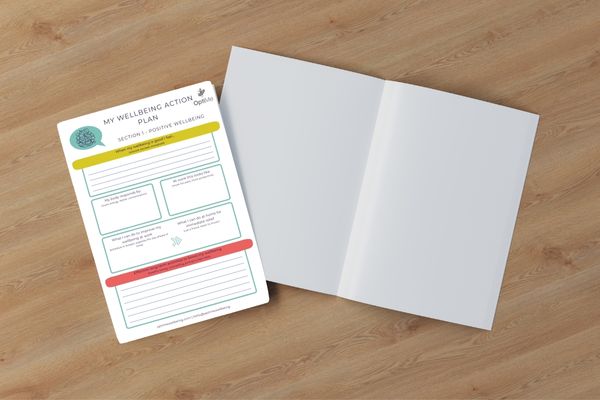 Assisting individuals experiencing a mental health emergency.
Are your team aware of how to support someone experiencing a mental health crisis in or out of work? With our easy to remember steps, this poster could help save a life.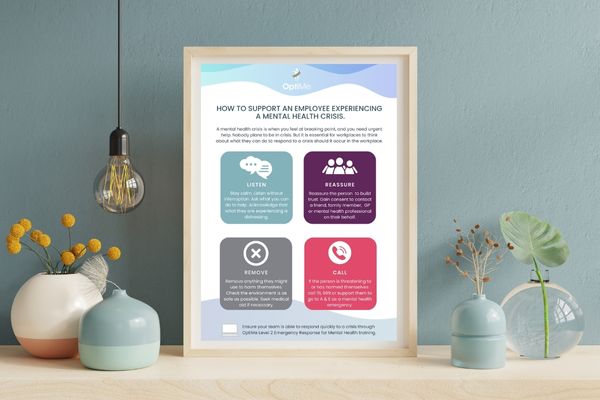 Join our exclusive network of HR professionals
Sign up for our newsletter to receive the latest news, tips, and advice on employee wellbeing.
As a thank you for subscribing, we'll send you a free Employee Wellbeing Action Plan to help you improve your team's overall wellness.
Join now to take advantage of this valuable resource.