Revolutionise your approach to health and wellbeing in the workplace
Our multi award-winning solution helps employees thrive within and outside of the workplace. Bespoke content, money-saving hacks, easy meal recipes, occupational exercise….OptiMe includes everything for a more balanced life.
Making a real difference in wellness at work
OptiMe is an employee wellbeing initiative proven to create a lasting positive change – for teams, management, and everyone in between.

As part of your internal HR function, we give employees the tools to thrive within and outside the office. The app features 24/7 access for help on the go, from counselling sessions to healthy recipes (and so much more).

Discover a new approach to workplace wellness with OptiMe today!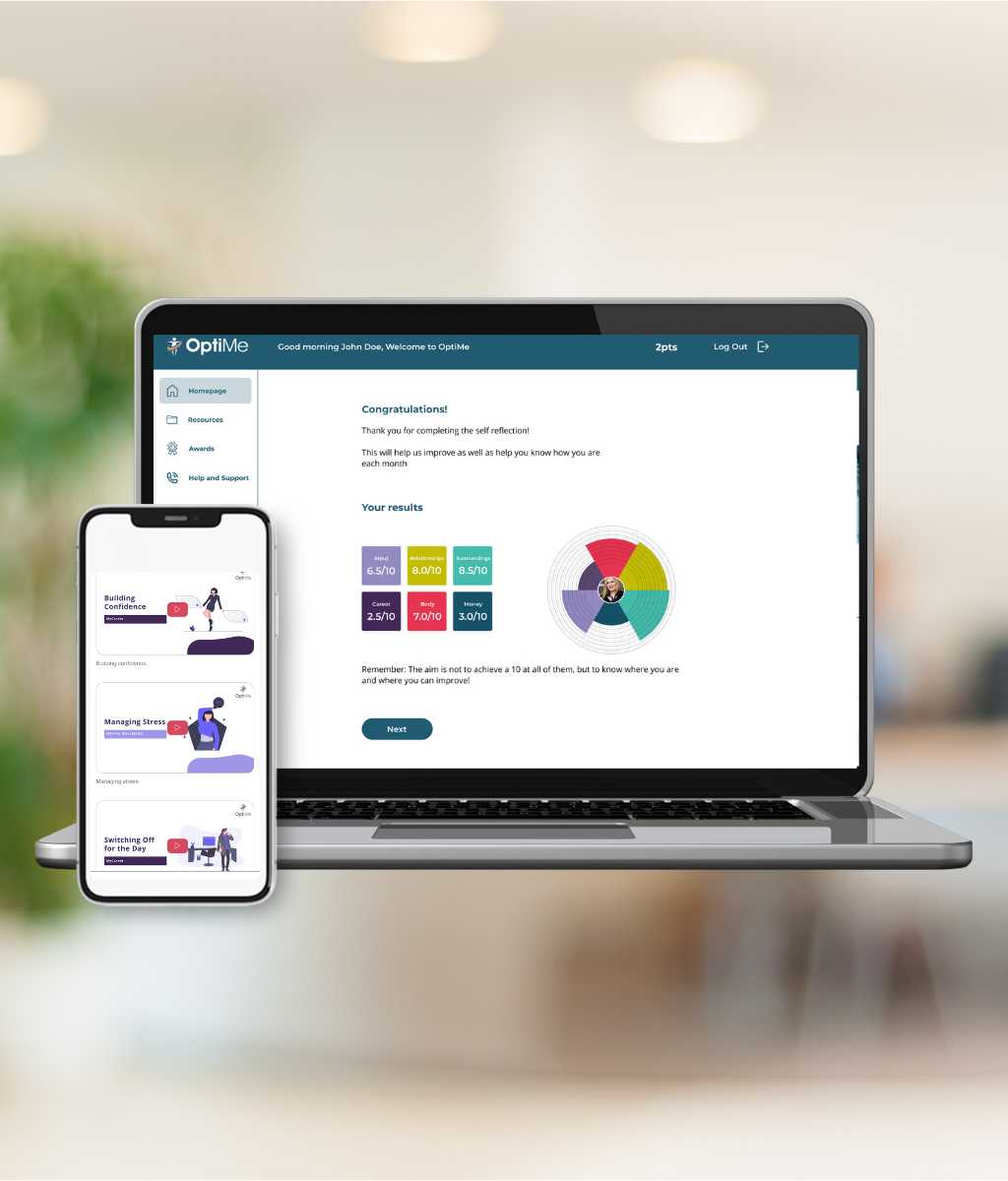 Employee health and wellbeing: it's what we do
The OptiMe app is guided by our 6 pillars of employee health and wellbeing: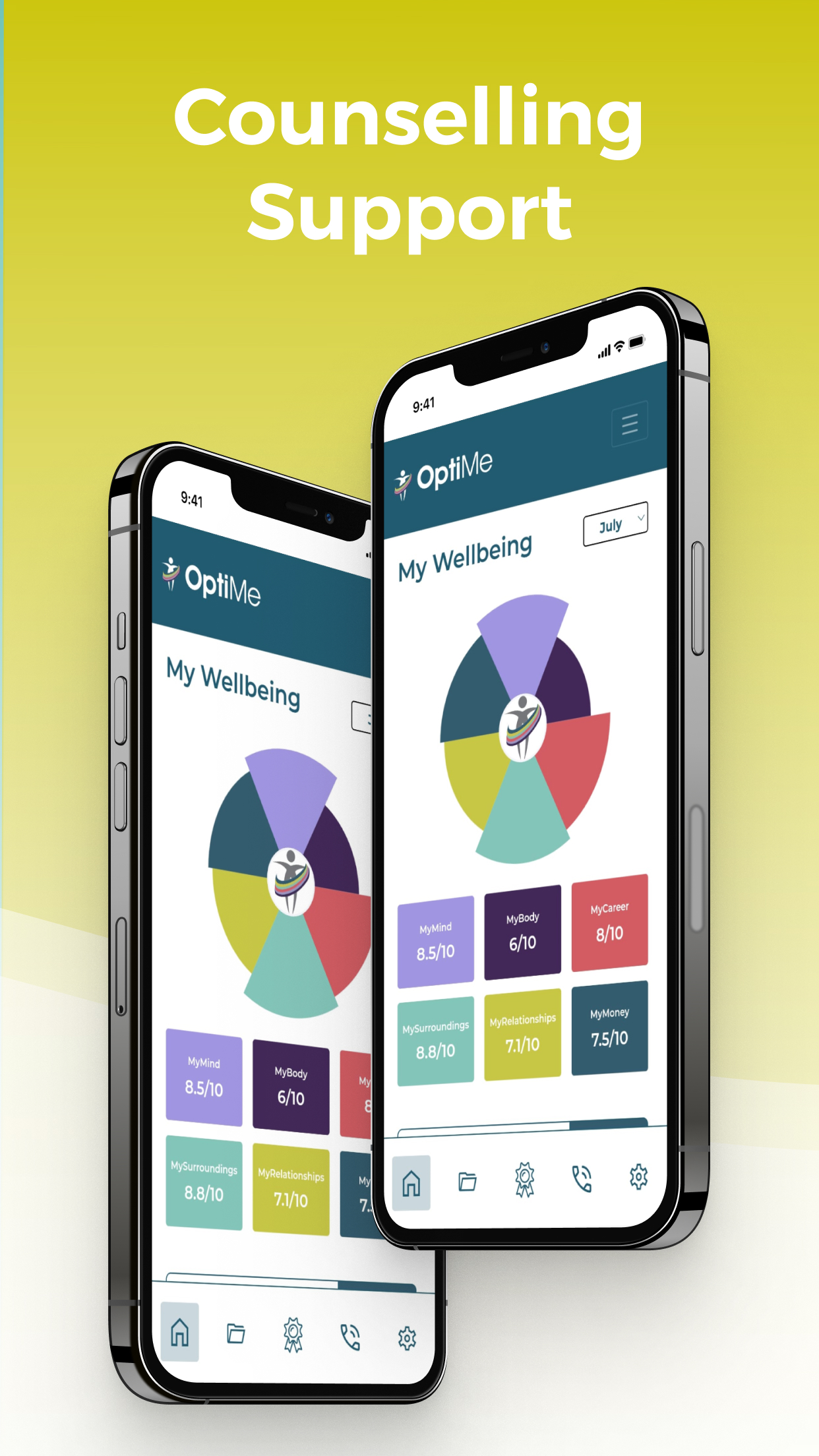 Secure and personal account
Receive a private login with your company-branded dashboard. Set personal goals and track your progress, access relevant content and receive support when needed.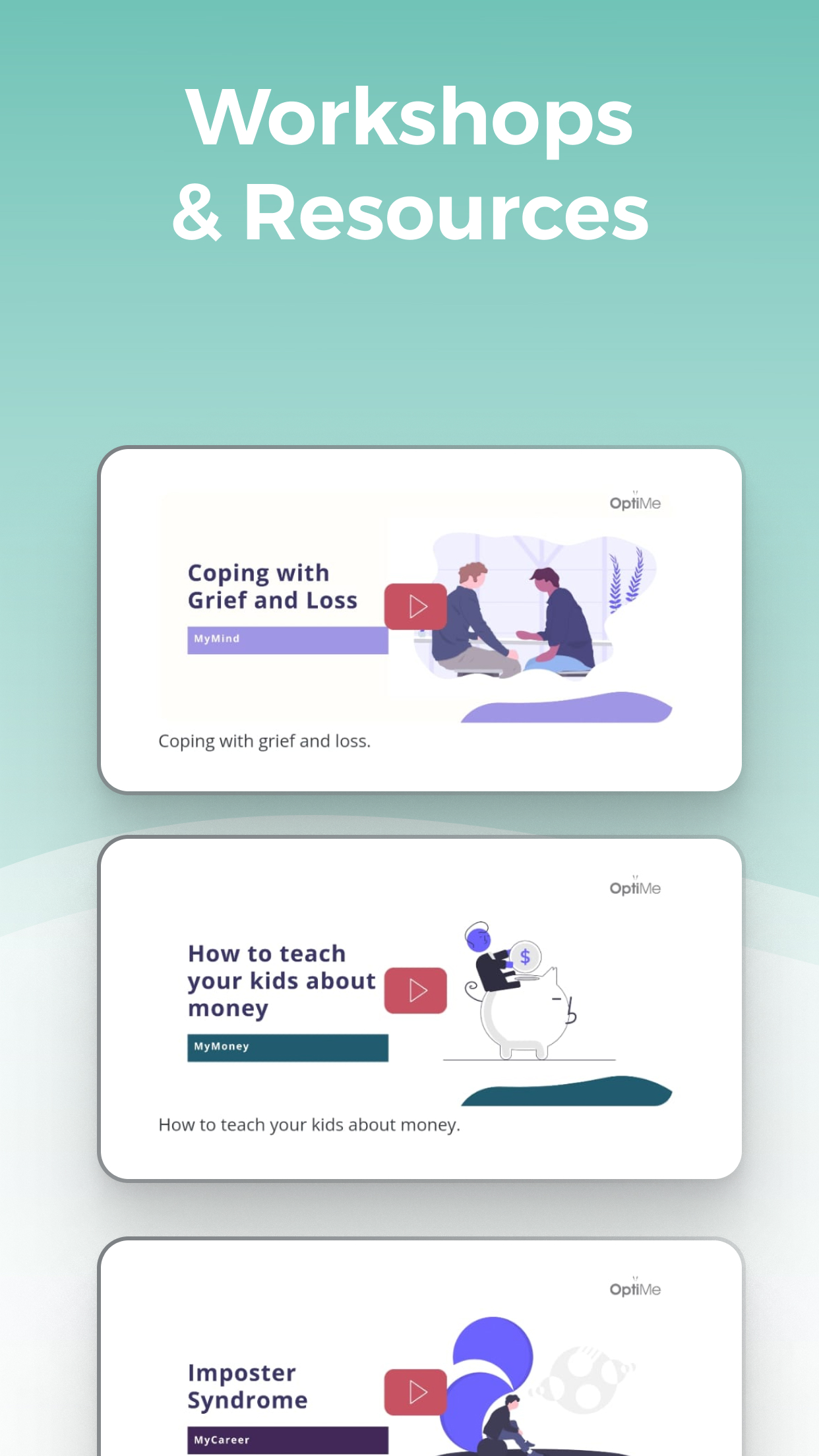 Exclusive workshops
Unlock exclusive workshops and resources curated by top experts, customised to your needs. Ranging from mental and physical health to career and financial well-being.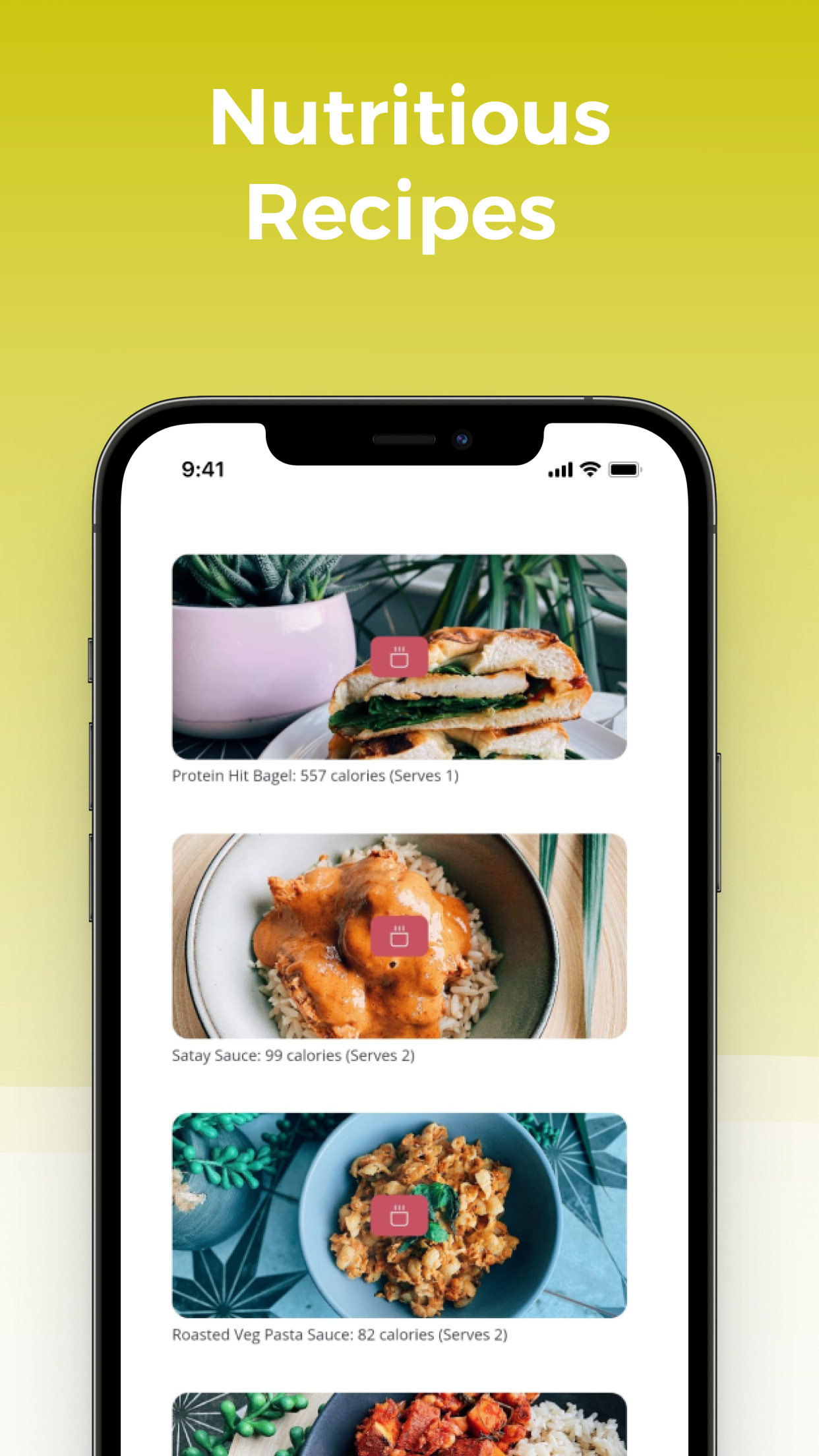 Nutrition-packed recipes
Now even the busiest schedules can can enjoy a tasty meal. Simple and affordable dishes for every diet, including vegetarian, vegan, and gluten-free.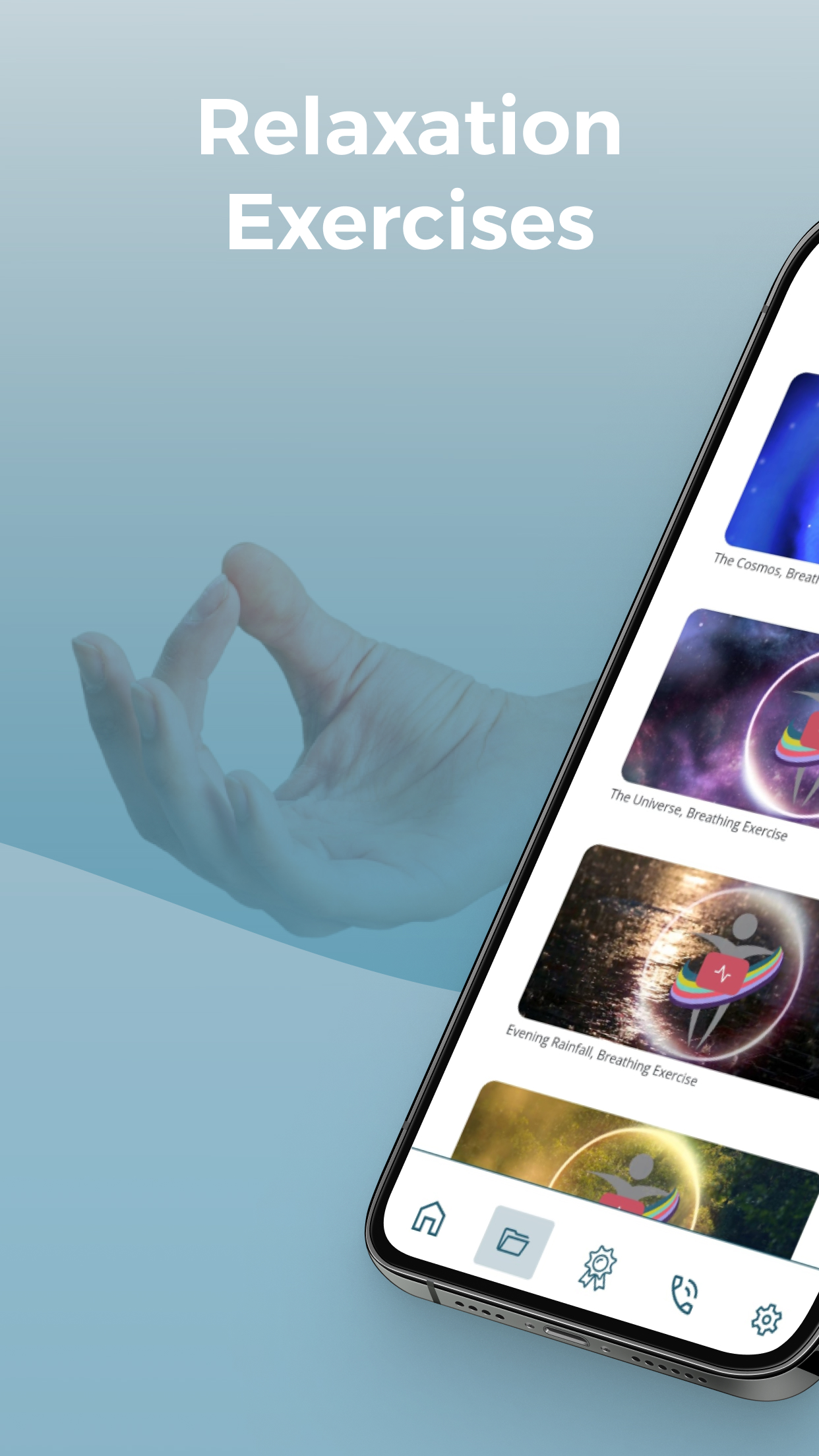 Relaxation pick-me-ups
Relax and unwind with daily exercises that focus on mindfulness and self-reflection. Proven to enhance mental wellbeing, boost productivity, and inspire calm.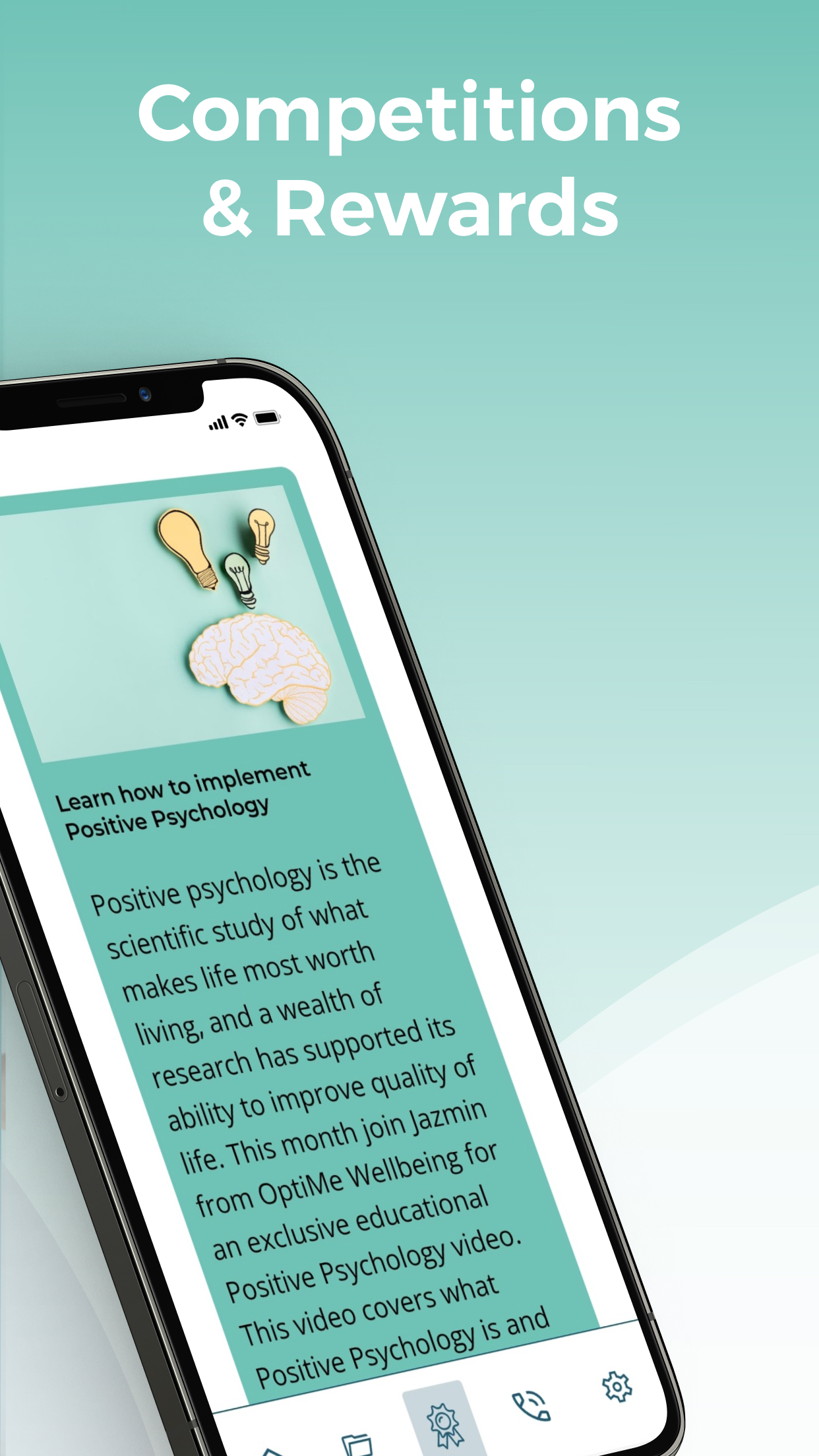 Rewards and perks
Earn personal points, enter competitions and win prizes. A few extra incentives for those actively using the OptiMe employee wellbeing initiative.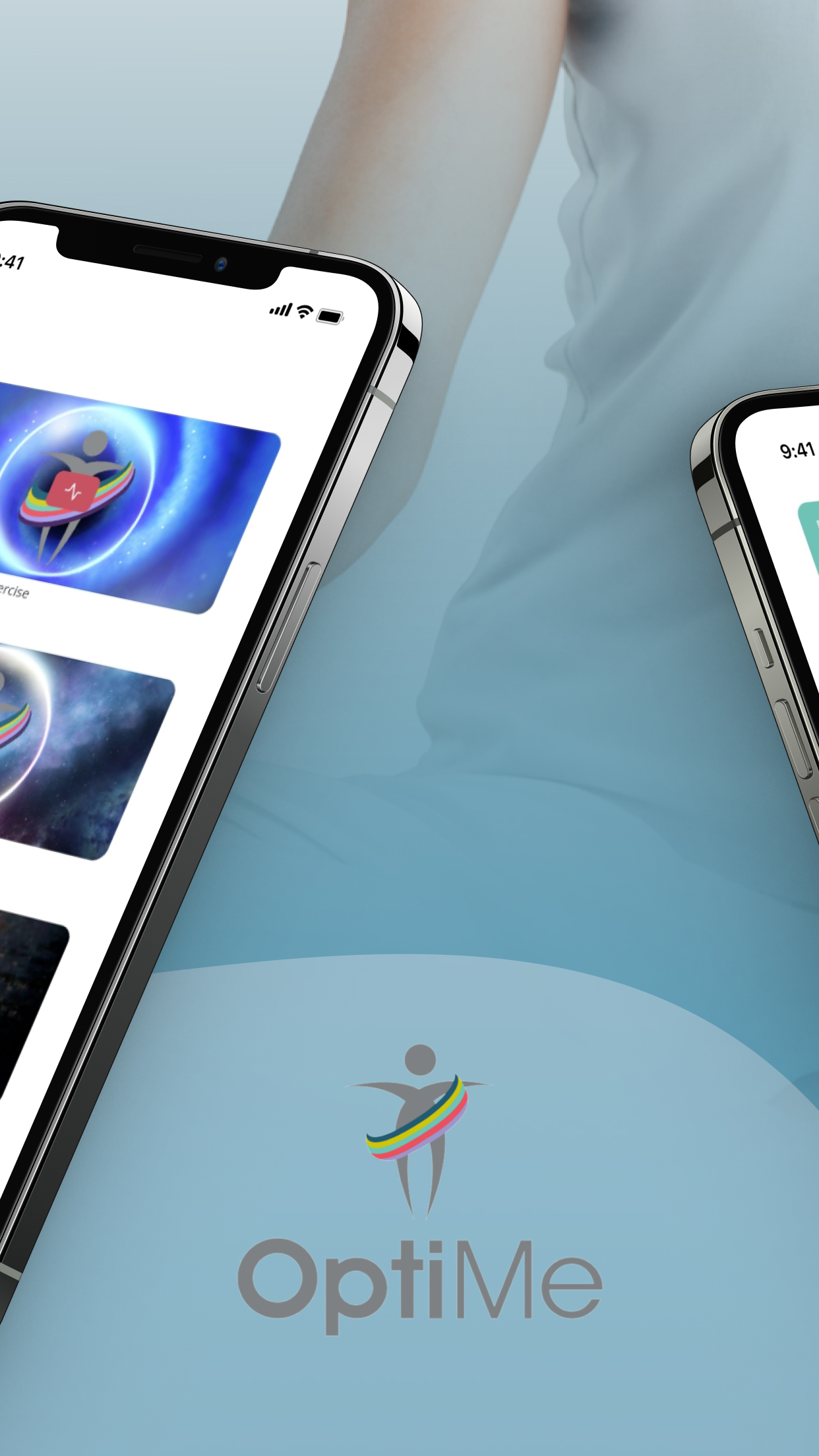 OccupationalFlex
Revitalise your workday today with personalised occupational exercises that effectively boost energy levels, reduce stress and help prevent burnout.